Think green! Everyone can help protect the environment. We take our responsablity seriously and try to make a contribution to this problem.
1. The delivery will be affected by DHL "CO2-neutral" as GOGreen Paket. We will bear the additional costs! (see certificate 2008 / see certificate 2009)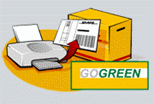 Details: www.dhl.de/gogreen
2. Our web servers are placed in "the green data center" of Hosteurope.


Details: www.hosteurope.de/download/HE_Handout_Datacenter_Backbone.pdf
3. We get green electricity by hydropower from the electric utility Mittelbaden (EWM-ÖkoPower).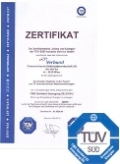 Details: www.e-werk-mittelbaden.de/dynasite.cfm
4. Hot water and heating is energized with a heat pump in connection with geothermal power.

Details: www.burkhardt-erdwaerme.de/show/index.html
5. The heating pump is also energized with green electricity by hydropower.

Details: www.junkers.com/de/de/ek/index.html
6. Repairing a notebook economizes the quantity of CO2 that a new production would produce.

When purchasing by IPC-Computer, you make a useful contribution to reduce CO2 emission.
Thank you!
Markus Himmelsbach
For further information, please click: www.klima-aktiv.de/

[Back to homepage]